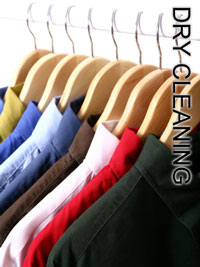 SUPERIOR QUALITY
We ensure that all our client's garment are cleaned with the utmost care because all of our cleaning is done on site using 100% environmentally safe equipment. 
Our processing plant uses 100% environmentally safe solvent so your clothes come out clean, soft, and smelling fresh - not chemical.  We insert acid free tissue in every sweater and suit to prevent yellowing and to retain the garment's shape.  See how we do it below:
OUR 10 POINT POLICY
1. Replace Missing Buttons

2. Repair Torn Pockets

3. Replace Hooks & Eyes

4. 2-Hour Dry Cleaning

5. 4-Hour Laundry

6. All Garments Hand Finished

7. Prompt, Friendly, Efficient Service

8. All Garments De-linted

9. Check Zippers

10. The Perfect Garment at No Extra Charge
FREE PICK UP & DELIVERY
Who has time to stop by the dry cleaners anymore?  Why not take an item off your busy to-do list and let Dry Clean Safari take care of the rest.  Schedule pick-ups right here on the website by going to our Pick Up Service page now.
NEW CUSTOMER SAVINGS
Give us a try and save money at the same time!  Our first time customers get 50% off their dry cleaning.  Go to our Coupons page and print out our First Time Customer coupon!
---
Want to know how dry cleaning works?   See the video below:
Call us today for all your dry cleaning needs -   805.988.4360