FREE PICK UP & DELIVERY SERVICE!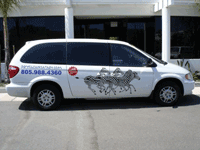 At Dry Clean Safari we know you are very busy.  We now offer a free pick-up and delivery service to our customers.  We pick up your clothing in our clean and secure Dry Clean Safari vans and take it to our cleaning facility.  We clean your clothing to your specific instructions and deliver it back to you with a smile.

Dry Clean Safari will provide you with two V.I.P. bags and a door hanger for your convenience.  Your driver will come by your home or office twice a week.  There is no minimum, so please put as much or as little as you want without worrying about any minimum order penalty.  Dry Clean Safari is here to make your life a little easier.
IMPORTANT: Delivery route begins at 9AM and ends at 5PM, so please have your bags ready by 9AM.
1. Place your clothes in the VIP bag
2. Place the bag in pre-designated location - there's no need to stay home or at the office
3. Our driver will pick-up the VIP bag and deliver the cleaned clothes back to your home or office three days later
Pick up & Delivery Schedule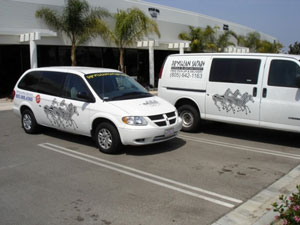 | | |
| --- | --- |
| Thursday | Tuesday  |
| Ventura | Oxnard |
| | Camarillo |
|   |   |
Please complete the form below to sign up for our pick-up and delivery service: