FREE PICK UP & DELIVERY SERVICE!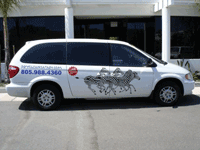 At Dry Clean Safari we know you are very busy.  We now offer a free pick-up and delivery service to our customers.  We pick up your clothing in our clean and secure Dry Clean Safari vans and take it to our cleaning facility.  We clean your clothing to your specific instructions and deliver it back to you with a smile.

Dry Clean Safari will provide you with two V.I.P. bags and a door hanger for your convenience.  Your driver will come to your home or office once a week.  Dry Clean Safari is here to make your life a little easier. Please call for more infomation regards to this service.

IMPORTANT: Delivery route begins at 9AM and ends untill its done, so please have your bags ready by 9AM.
1. Place your clothes in the VIP bag
2. Place the bag in pre-designated location - there's no need to stay home or at the office
3. Our driver will pick-up the VIP bag and deliver the cleaned clothes back to your home or office.

WILL CALL: For customers who just don't have much each week call us and schedule a pick up day before.

Pick up & Delivery Schedule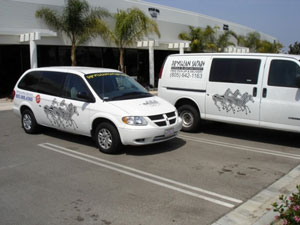 | | |
| --- | --- |
| Thursday | Tuesday  |
| Ventura | Oxnard |
| | Camarillo |
|   |   |
We closed on most major hoildays, so there will be no deliveries on those days.
Please complete the form below to sign up for our pick-up and delivery service: